Testimonials
Don't just take our word for it… hear it directly from our customers. At CSI, we strive to keep long standing relationships with all our customers. We do what we say we're going to do, and we WON'T quit until we get the job done.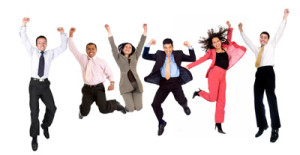 Trapeze Associates

I find CSI very responsive and the additional bonus is that they are able to take what I ask in English and translate it to a functioning package that gives me the result that I need for my business.I do not have to "tech speak" They work hard to understand our business and our needs. I would have to say they are one of the best service providers we have in terms of speed and responsiveness and understanding.

– Director
Toshiba Australia

CSI not only launched our CRM but they also purpose built the bespoke aspects of our system and have assisted us to essentially have the CRM work almost seamlessly with our business model. CSI also act as our first level of support beyond our own MIS support staff and enact any development work as well as doing running repairs. Our partnership is based on trust and any work performed on behalf of the Toshiba Corporation is acted upon both promptly and professionally.

– National Marketing Manager
Philmac Pty Ltd

I would class CSI as the Leading Service Provider for our CRM system. In the past we had other companies look after the product in a way that the product became unusable, CSI salvaged the product for us and helped make it the great tool that it is for us today. 

– CRM Manager
AIT

We receive exemplary service from our current provider which we had not experienced in the infancy of our CRM implementation. One of the major benefits with CSI is, nothing is too hard and everything seems possible and affordable.

– National Manager
SKF Australia

I see Customer System International as a very professional company, they take appropriate time to understand our needs in providing an cost effective solution. They stick to their time schedules and do a fantastic after sales technical support job!

Hills Industries

We would recommend CSI on many attributes. Primarily we enjoy the speed at which they were able to scope and deliver our initial database. CSI has an excellent ability to understand our specific needs and call on their years of  experience in other systems to suggest a way that CRM can meet the need of the requirement. Post implementation, we have been happy with the technical support and also enjoy the accessibility that we have to the Director, Poh Cheung who remains our primary contact on a day-to-day basis.

– CRM Manager